What Happens if You Don't Change Your Oil?


Our West Hollywood drivers take pride in keeping their Jaguar well-maintained. But, as busy people, we've all probably been guilty of cutting it close when it comes to getting oil changes. So, if you were to continue to put it off, what happens if you don't get your oil changed when the sticker on your windshield or Jaguar InControl® reminds you it's due? Unfortunately, what happens can be catastrophic to your engine and could put you in danger. Read on below to learn more about what happens if you don't change your oil from the experts at the Hornburg Jaguar Los Angeles service center.
What Happens If You Don't Get Your Oil Changed?
Healthy motor oil is absolutely essential to your engine's proper operation on Beverly Hills roads and beyond. It lubricates the engine's parts while simultaneously absorbing heat produced by those moving parts.
Old oil or exceptionally dirty oil loses its ability to absorb heat — so here's what happens if you don't get your oil changed: your engine overheats. This is a very dangerous situation and should be avoided at all costs. Luckily, simple, frequent oil changes conducted at your Jaguar model's factory-recommended maintenance intervals will prevent an overheated engine caused by bad oil.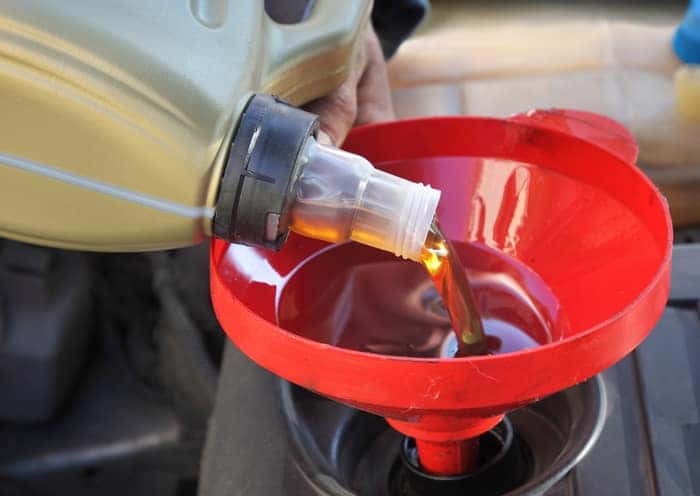 Oil Change Frequency
The old rule of thumb, especially when conventional motor oil was the only option, was that you should have your oil changed approximately every 3,000 miles. With modern advances in both oils and engines, most Jaguar vehicles can now log between 7,500 to 10,000 miles before they need fresh oil. Always refer to your owners manual for exact oil change intervals. It's also important to note that if your vehicle is used for commercial purposes, racing, off-roading, or heavy towing around Bel Air that more frequent oil changes will be in order since the demand on your engine is more intense.
Schedule Your Next Oil Change at Hornburg Jaguar Los Angeles
Now that you know what happens if you don't change your oil, you can use that as motivation to stay on top of your oil change intervals. With taking excellent care of your vehicle comes a sense of pride, and we want all of our Los Angeles area customers to feel this way. If you're due for your next oil change or would like to know how to clean leather car seats or how often to change spark plugs, please contact our Hornburg Jaguar Los Angeles service center to schedule an appointment, or do so online now!
More from Hornburg Jaguar Los Angeles
The 2021 Jaguar F-TYPE R 0-60 time is 3.5 seconds. Needless to say, no Beverly Hills driver is going to have any issues at the local track. Read on to learn about the 2021 Jaguar F-TYPE R specs that work to get this model its stunning acceleration and reach out to Hornburg Jaguar Los Angeles to experience that performance…

The 2020 Jaguar F-PACEcan tow up to 5,291 pounds, allowing you to transport your camping trailer, small boat, or other type of cargo around Beverly Hills with ease. Learn all about the new Jaguar F-PACE towing capacity and standard features with the Jaguar experts Hornburg Jaguar Los Angeles, then take a look around our inventory to find a…

The new Jaguar E-PACE has the perfect combination of capability and elegance, and they've done it in a way that only a Jaguar vehicle can truly master. While it's the first compact SUV the luxury automotive brand ever produced, the 2020 Jaguar E-PACE interior provides plenty of room for any adventures you decide to…