How to Clean Leather Car Seats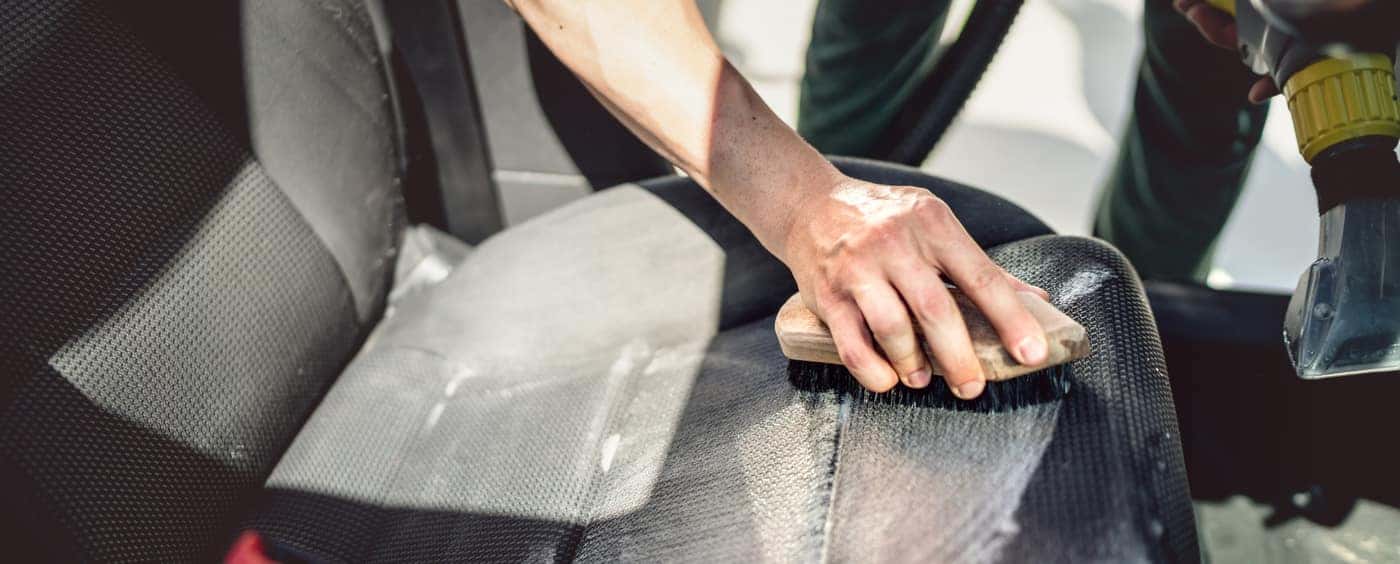 When you purchase a new or certified pre-owned Jaguar vehicle, you'll want to savor the luxurious leather interior for as long as possible! It's no wonder that many West Hollywood drivers wonder about how to clean leather car seats or how to clean car seats in general. Hornburg Jaguar Los Angeles runs through tips on leather seat care and more below.
Leather Seat Care Supplies
The first step in proper leather seat care is finding the right supplies. The following should be easy to find around Beverly Hills or Bel Air:
Leather Cleaner
Saddle Soapor a 1 part white vinegar/2 parts linseed oil solution
Microfiber Towel
Soft-Bristled Brush (do not use a still carpet brush or you could damage your interior!)
How to Clean Leather Car Seats
Before you begin cleaning, always check the owner's manual for any details about products you shouldn't be using. Then commence the cleaning process!
Vacuum the seats so any tiny pieces of dirt don't end up scratching the seats. Make sure to get into the crevices with special vacuum attachments.
Spray cleaner onto the microfiber towel then begin wiping down the seats
Spray cleaner directly onto the seats and use your soft brush to scrub them. If you have perforated leather, spray onto the brush instead of the seats!
Clean and dry the seats with your microfiber towel.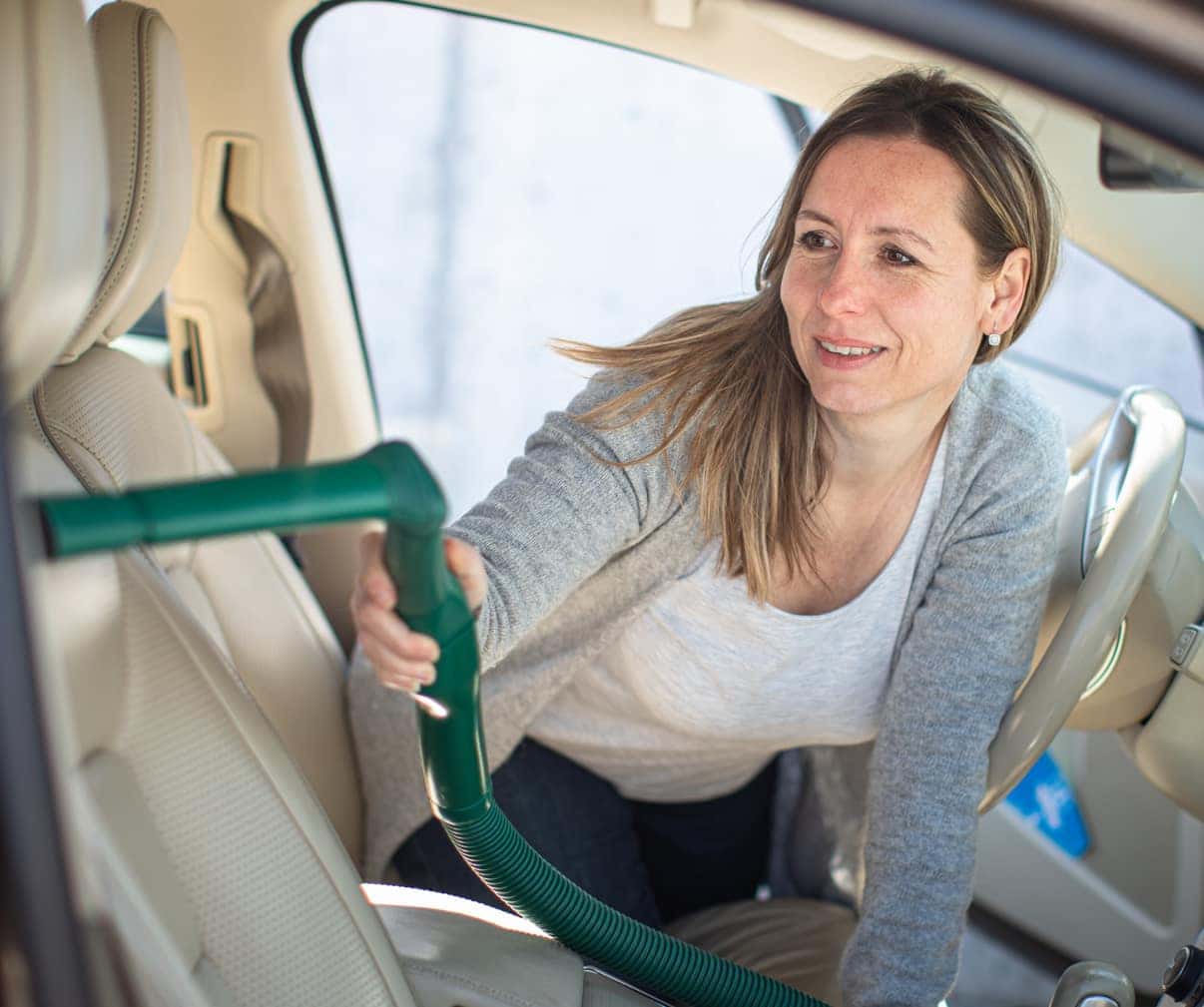 How to Clean Car Seats
For Los Angeles drivers with fabric car seats, it's just as important to be careful and use the right supplies. Make sure to use a car cleaning solution (all-purpose cleaners can damage your interior and windows!), a soft or medium brush, and microfiber towels.
Vacuum your vehicle and give it special attention if there's pet hair in your fabric.
Make sure there's ventilation for your own health and for making sure your fabric has time to air dry.
Spray the Cleaning Solution but try not to apply too much — you don't want mildewy fabric!
Clean Section by Section with a brush so you don't get your interior too wet.
Air and Vacuum Dry your fabric.
How to Clean Car Seats: Home Cleaner Alternatives
If you don't want to go out and buy cleaner, there are useful home recipes that work on your fabric car seats!
Laundry Detergent and hot water can be used as a spray you can wipe away with a towel.
1 Cup Vinegar, a couple of drops of dish soap, and 1 gallon of water can be dabbed onto your fabric seats and wiped down with clear water.
¼ cup baking soda and 1 cup warm water can be applied with a toothbrush for scrubbing out tough stains. Let this solution sit on a stain for half an hour then wipe it down.
You may have used club soda to clear up emergency wine stains and it works just as well on car fabric! Using a brush with soft-bristles, scrub club soda into the fabric to get rid of stubborn stains.
Find More Car Care Tips with Hornburg Jaguar Los Angeles!
At Hornburg Jaguar Los Angeles, we're proud of the luxurious interiors on our vehicles, so we are happy to help West Hollywood-area drivers keep them looking beautiful! Continue reading our website for more service tips and tricks like how to get the smoke smell out of your car! Contact us with any questions!
More from Hornburg Jaguar Los Angeles
The 2021 Jaguar F-TYPE R 0-60 time is 3.5 seconds. Needless to say, no Beverly Hills driver is going to have any issues at the local track. Read on to learn about the 2021 Jaguar F-TYPE R specs that work to get this model its stunning acceleration and reach out to Hornburg Jaguar Los Angeles to experience that performance…

The 2020 Jaguar F-PACEcan tow up to 5,291 pounds, allowing you to transport your camping trailer, small boat, or other type of cargo around Beverly Hills with ease. Learn all about the new Jaguar F-PACE towing capacity and standard features with the Jaguar experts Hornburg Jaguar Los Angeles, then take a look around our inventory to find a…

The new Jaguar E-PACE has the perfect combination of capability and elegance, and they've done it in a way that only a Jaguar vehicle can truly master. While it's the first compact SUV the luxury automotive brand ever produced, the 2020 Jaguar E-PACE interior provides plenty of room for any adventures you decide to…