How Often to Change Spark Plugs

To many, preventive maintenance may seem intimidating. However, It's easy to learn how often to change spark plugs! Our helpful guides at the Hornburg Jaguar Los Angeles service center will help you learn more about how to check spark plugs, how to reset the check engine light, and more. So, when do you change spark plugs? Our guide will help you learn about the signs indicating your spark plugs need to be changed and give you guidelines as to how long they last.
Whether you need help changing spark plugs or have questions about our other service, we're here to help! Schedule a service appointment when you're ready to keep your Jaguar in perfect condition.
The Check Engine Light is On
One of the easiest ways to know your spark plugs need changing is when your check engine light turns on. Because this light can turn on for a number of reasons, it's something you'll want to get checked out, but it could be a sign that you need to change your spark plugs.
Our technicians will determine what the issue is and will let you know how often to change spark plugs if that's not the issue. If we find you have a more serious issue than just changing the spark plugs, our service department will fix your car quickly so you can get back to cruising the Bel Air roads safely.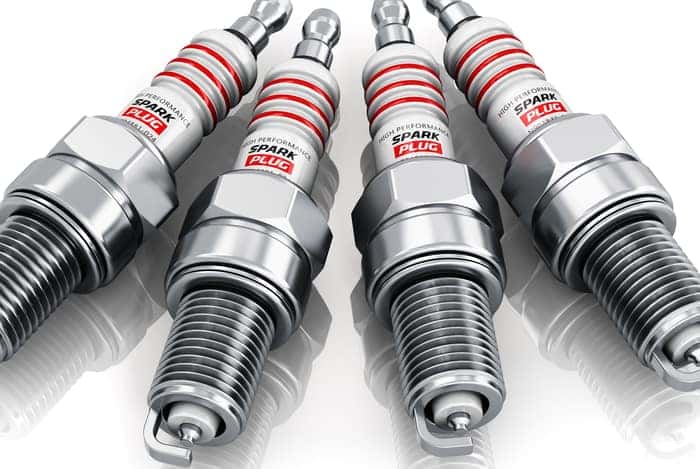 Your Car Has Trouble Starting
Another sign to know how often to change spark plugs is when your vehicle has an issue starting. This, much like the check engine light, can be caused by many issues. If you'd rather have the professionals take a look, bring your vehicle into our Los Angeles service center to get it diagnosed.
Listen to Your Engine
If you notice your engine making unfamiliar or worrying noises while driving on Pasadena roads, it could be another sign letting you know when to change spark plugs. If you hear a rattling or another alarming sound coming from your engine, you'll want to bring your vehicle in for service as soon as possible. Your engine making an off-putting noise is a clear sign that something is wrong, which could mean it's time to give those spark plugs some much-needed attention.
Get Expert Service at Hornburg Jaguar Los Angeles
Are you still wondering "when do I change spark plugs" or "what does TPMS mean?" Don't hesitate to contact us online today! Our service experts will help you make an appointment at your convenience.
More from Hornburg Jaguar Los Angeles
The 2021 Jaguar F-TYPE R 0-60 time is 3.5 seconds. Needless to say, no Beverly Hills driver is going to have any issues at the local track. Read on to learn about the 2021 Jaguar F-TYPE R specs that work to get this model its stunning acceleration and reach out to Hornburg Jaguar Los Angeles to experience that performance…

The 2020 Jaguar F-PACEcan tow up to 5,291 pounds, allowing you to transport your camping trailer, small boat, or other type of cargo around Beverly Hills with ease. Learn all about the new Jaguar F-PACE towing capacity and standard features with the Jaguar experts Hornburg Jaguar Los Angeles, then take a look around our inventory to find a…

The new Jaguar E-PACE has the perfect combination of capability and elegance, and they've done it in a way that only a Jaguar vehicle can truly master. While it's the first compact SUV the luxury automotive brand ever produced, the 2020 Jaguar E-PACE interior provides plenty of room for any adventures you decide to…