How to Care for Leather Seats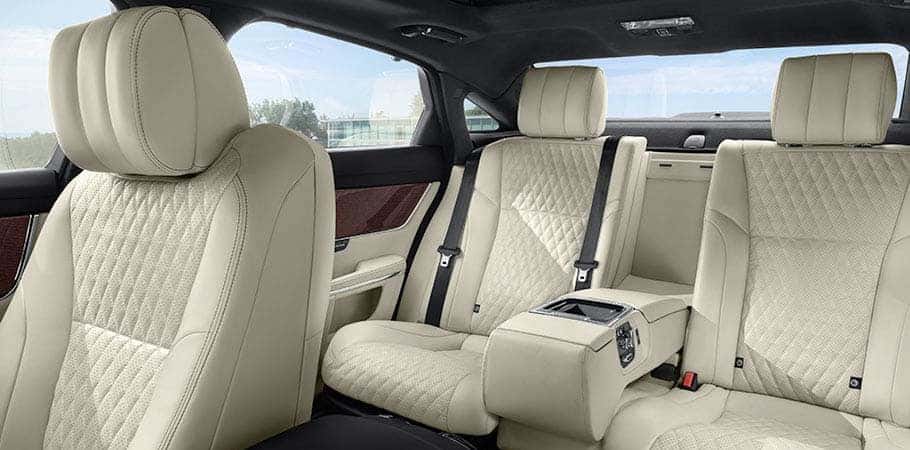 Luxury car care is essential if you want to keep your Jaguar in peak condition for as long as possible, and the team at Hornburg Jaguar Los Angeles is here to help you care for your Jaguar vehicle's leather seats. Follow our advice as to how to care for leather seats today.
Cleaning Leather Seat: Tips and Tricks
Before performing any leather car care, check out your owner's manual to see if there are any specific instructions on the kind of leather you have on your car. Generally, though, the following steps should do the trick:
Vacuum – Before you do anything else, it's important to make sure the seats are free of any major debris, which could be corrosive to the leather during the cleaning process. Use a high-powered vacuum and attachment or wet-dry vacuum to get rid of any dirt and debris. You can find these types of vacuums at gas stations around Los Angeles. If there's still dirt in the cracks, consider using an air compressor.
Remove Dirt – If you have have perforated leather upholstery, it's important to make sure you don't get any liquid into the perforated holes, because this could damage the seats. To remove the dirt on traditional leather upholstery, though, spray a microfiber cloth with leather cleaner to rub off the dirt.
Deep Clean – On non-perforated seats, spray more leather cleaner directly onto the surface of the seats, and then use a soft brush to get the dirt out of the deep pores of the leather. If you have perforated leather seats, spray a small amount of leather cleaner on the brush.
Condition – Finally, use a pH neutral leather conditioner to help replenish the leather and keep it healthy for years to come.
Get a Premium Luxury Vehicle with Leather Upholstery Near Beverly Hills!
Get more luxury car care tips and advice on stop to do near Beverly Hills, including the best brunch spots in West Hollywood. The team at Hornburg Jaguar Los Angeles is here to help, and you can stop by our dealership today to check out our current lineup of dealer specials. Contact us today to get started.
Related Posts from Hornburg Jaguar Los Angeles
The 2020 Jaguar F-PACEcan tow up to 5,291 pounds, allowing you to transport your camping trailer, small boat, or other type of cargo around Beverly Hills with ease. Learn all about the new Jaguar F-PACE towing capacity and standard features with the Jaguar experts Hornburg Jaguar Los Angeles, then take a look around our inventory to find a…

The new Jaguar E-PACE has the perfect combination of capability and elegance, and they've done it in a way that only a Jaguar vehicle can truly master. While it's the first compact SUV the luxury automotive brand ever produced, the 2020 Jaguar E-PACE interior provides plenty of room for any adventures you decide to…

The beauty and technology of Jaguar is well-known in Beverly Hills, but have you seen it in an SUV? If you joined Hornburg Jaguar Los Angeles in comparing the 2020 Jaguar I-PACE vs. the 2020 Tesla Model X, you know that Jaguar I-PACE features combine all the perks of a luxury SUV in a planet-friendly vehicle. Part of…