What Does Comprehensive Insurance Cover?

Beverly Hills drivers who seek out a refined new Jaguar want the right insurance plan to protect their investment. Between GAP insurance and collision, comprehensive insurance coverage, and more, there can be a lot to sort through. Many around Bel Air are asking, "What does comprehensive insurance cover?" and "What is comprehensive coverage?"
At its most basic, comprehensive insurance coverage protects against vandalism, theft, and loss – in short, damage not caused by collisions. Answer "What does comprehensive auto insurance cover?" more fully with the Hornburg Jaguar Los Angeles finance specialists below.
What is Comprehensive Coverage?
It can be easy to mix up comprehensive insurance coverage with collision insurance plans. Both may help pay for repairs at your service department near Los Angeles. The answer to "What is comprehensive coverage used for?" is separate from the "What does collision insurance offer?" so it's important for drivers to have both. So, what does your comprehensive auto insurance cover?
Falling trees, limbs, and other objects
Storms, hail damage, wind, floods, lightning, and earthquakes
Accidents with animals
Rocks or objects made airborne by other vehicles
Theft
Vandalism, fire, riots, and explosions
Windshield and glass damage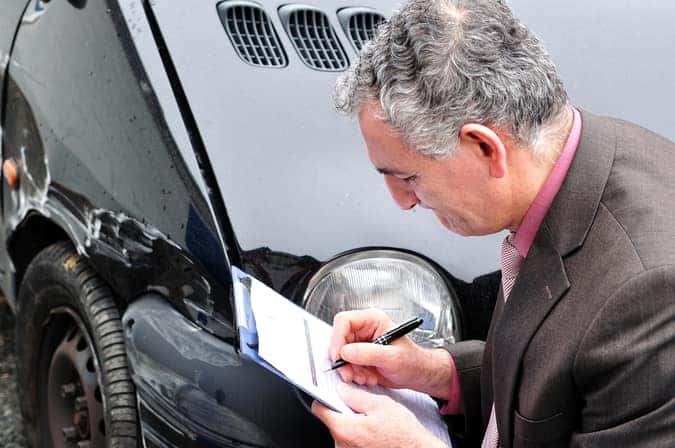 How Does Comprehensive Insurance Coverage Work?
Answering "What does comprehensive insurance cover?" is simple enough, but the specifics are useful to any driver. For instance, during a thunderstorm, lightning may strike a nearby tree and break a limb that falls onto your Jaguar. These damages can easily be repaired by certified technicians, but the cost can be much lower if you are entitled to compensation once you've paid your deductible. When your deductible for comprehensive insurance coverage is out of the way, the insurance company will pay for the rest of the repair costs. Some lenders and leasing agents may require comprehensive coverage to protect their investment as well.
Comparing Kinds of Auto Insurance
Medical payment coverage pays for medical-related bills for you, your passengers, or family members who are injured in your car.
Consider adding uninsured and underinsured motorist insurance to provide coverage if you're injured or experience property damage caused by a driver with inadequate insurance coverage.
Auto liability insurance is mandatory in nearly every state. It covers injury costs and property damage to other drivers if you're at fault in a collision. Drivers who want to only pay for the minimum coverage and don't want to protect their own vehicle opt for solely liability insurance.
Though liability insurance protects you from huge bills if you're found at fault, collision coverage protects you from accidents with another vehicle or hitting a stationary object like a high curb.
Find The Right Coverage For Your Vehicle at Hornburg Jaguar Los Angeles
Although we've covered, "What does comprehensive auto insurance cover?" there is still plenty more to learn about the financing and insurance process. Explore more of our Hornburg Jaguar Los Angeles car buying tips to learn all you need to know when searching for your next luxury touring ride. Contact us today in West Hollywood to get started, or begin your financing process with just a click!