2019 Jaguar I-PACE Dimensions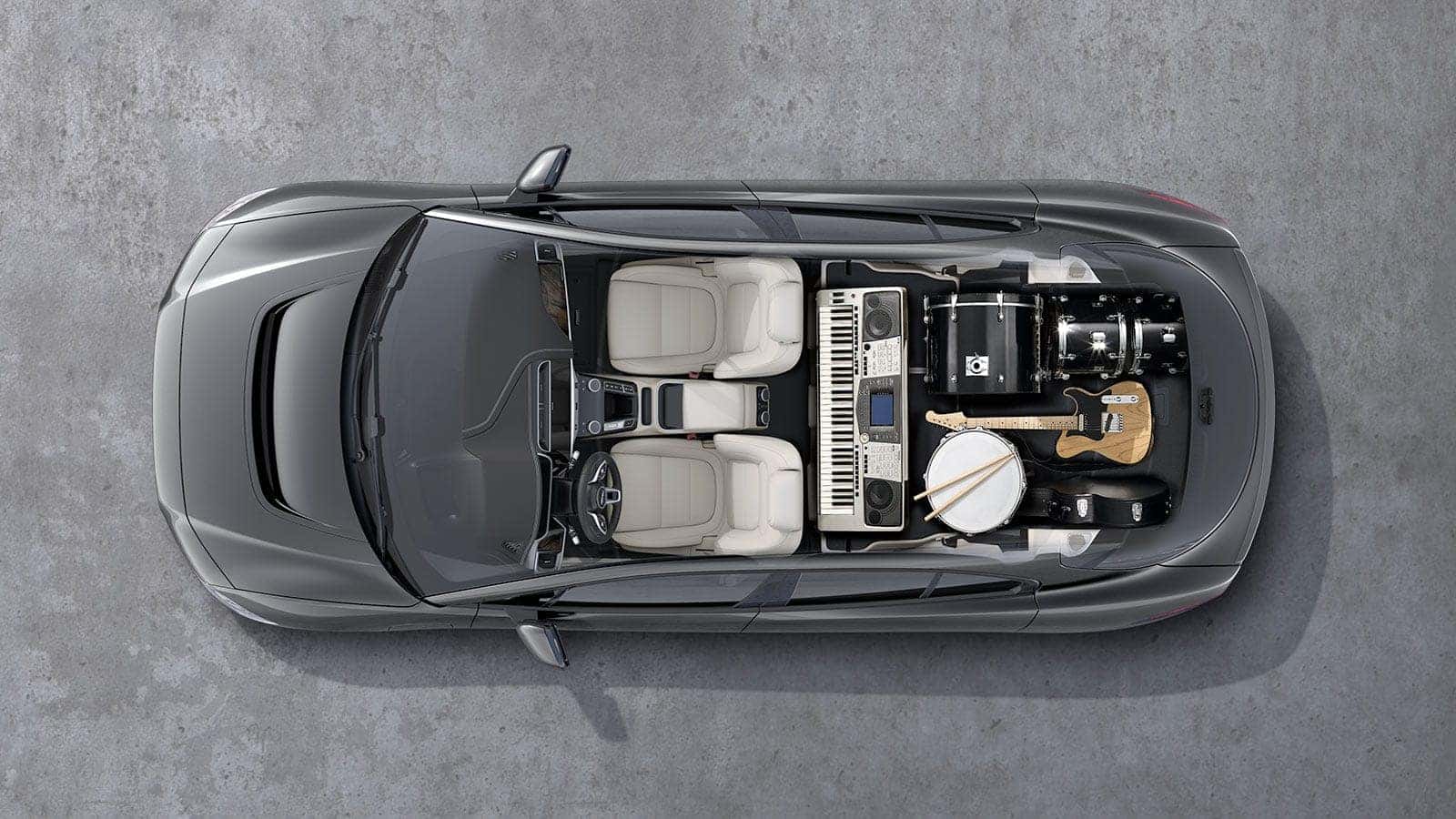 The Jaguar I-PACE has dazzled the Beverly Hills area as the first-ever Jaguar electric SUV, and this pioneering model has already won countless awards and accolades. And while there's plenty to rave about, let's take a deeper dive into the Jaguar I-PACE dimensions to see how much passenger and cargo space this green machine packs into its nimble frame.
Exterior Dimensions
Take a look at the Jaguar I-PACE exterior and you'll notice the sleek, aerodynamic styling immediately. From the squared off-corners to the low profile, the I-PACE has an elegant and modern appearance that is bound to impress in Bel Air. But this design isn't just for show, the I-PACE was designed to maximize efficiency and handling with the following dimensions:
Height: 61.3 inches
Length: 184.3 inches
Wheelbase: 117.7 inches
Turning Circle: 39.3 feet
Ground Clearance: 5.6 inches
Wheel Track (18-inch): 64.7 inches (front), 65.5 inches (rear)
Wheel Track (20-inch): 64.1 inches (front), 64.9 inches (rear)
Interior Dimensions
The Jaguar electric SUV not only maximizes fuel economy with its twin electric motors, but this unique powertrain design also maximizes interior space. The placement of the motors allows for greater room up front, which translates to a roomier ride with plenty of extra pockets for storage:
Leg Room: 40.9 inches (front) / 35.0 inches (rear)
Head Room: 39.9 inches (front) / 38.1 inches (rear)
Shoulder Room: 57.6 inches (front) / 54.6 inches (rear)
Cargo Space: 25.3 cubic feet (seats up)
Cargo Space 51.0 cubic feet (seats down)
Center Console Storage: 0.43 cubic feet
Hood Storage Space: 0.95 cubic feet
Experience the Jaguar Electric SUV at Hornburg Jaguar Los Angeles
If you want to see if the Jaguar I-PACE dimensions fit into your life, visit Hornburg Jaguar Los Angeles. We're located in West Hollywood, near the Los Angeles area, so don't hesitate to contact us with any questions. Want to learn more about the benefits of electric vehicles? Check out our Jaguar I-PACE special offers or learn about the Jaguar I-PACE tax incentives, and check out I-PACE reviews from the experts to see what the critics are saying.
More About Jaguar I-PACE Features